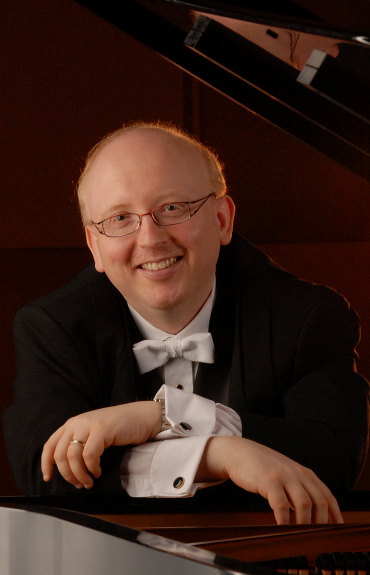 Richard Raymond is a music lover's dream. His playing is reminiscent of history's great pianists. Its depth, passion, virtuosity and individuality combine to set him apart from others of his generation.
Richard Raymond has won virtually every award there is to win in Canada: all the top prizes at the Montreal Symphony Orchestra Competition, the "International Stepping Stone" of the Canadian Music Competition, and the Canadian Broadcasting Corporations Young Performer's Competition. In 1992 he was finally recognized on the international scene: He became only the second Canadian to win the prestigious Montreal International Competition triumphing over 49 contestants from 18 countries. Soon after, he won major prizes in the United States and in Europe: at the prestigious Van Cliburn Competition-the first award ever to go to a Canadian artist in this competition-as well as at the William Kapell and Vianna da Motta International Piano Competition. He is the recipient of the prestigious Virginia Parker Prize awarded by the Canada Council.
Raymond's performances with the Montreal Symphony, the Toronto Symphony, and essentially every major orchestra in Canada have been met with great excitement. Recitals, festival appearances and chamber music engagements have taken him across Canada, to Italy, Taiwan, Mexico, Brazil, China, Georgia, Germany, France and the United States. Debuts in such halls as the Lincoln Center in New York and the national recital hall in Taipei were all memorable events.
Richard Raymond has recorded five compact discs for the Analekta and Musica Viva labels. He was nominated for Best CD and Artist of the year at the East Coast Music Awards in Halifax, and at the OPUS Awards in Montreal. The Dallas Morning News gave his Chopin CD a special Grade A rating in May 2003. Richard Raymond's newest CD, released on Analekta, features the fascinating Reubke Piano Sonata in B-flat minor and Beethoven's Piano Sonata No.21 ("Waldstein).
Raymond studied with Masters such as Leon Fleisher, Marc Durand, and John Perry. He took first prize in piano and chamber music at the "Conservatoire de Musique du Québec" in Montreal, has a Master's degree from the "Université de Montréal" and an Artist Diploma from the Royal Conservatory of Music of Toronto and the Peabody Conservatory of Music in Baltimore. Raymond is currently Professor at the "Conservatoire de Musique du Québec" in Montreal.
Richard Raymond is one of those rare artists who employ his virtuosity to express the full spectrum of human emotions. His technical brilliance combined with an intense passion for music-making serves as a conduit through which he reaches the hearts and souls of listeners
www.mgam.com
http://www.myspace.com/raymondpiano