BRUCE FOSTER, clarinet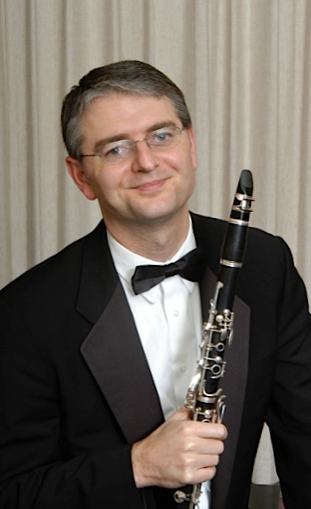 An active performer and educator, Mr. Foster recently has moved back to the Bay Area. From 2010-2016 he and his family lived in Beijing, China where he was Principal Clarinet for the China National Center for the Performing Arts. In 2012 he performed in concert with the Berlin Philharmonic in a co-operation concert with the NCPA under the direction of Maestro Lorin Maazel performing Maazel's own transcription of music from Wagner's Ring Cycle.
Prior to working in China, Mr. Foster worked in San Francisco at the Conservatory of Music where he was appointed to the faculty of the Preparatory Division from 1999-2009. There he taught clarinet, chamber music and musicianship. He also served on the faculties of Summer Music West, Cazadero Performing Arts Camp, Marin Academy (Chamber Music Coach), San Francisco University High School (Orchestra and History), Santa Clara University, The University of San Francisco and the College of Notre Dame (now the University of Notre Dame De Namur). Bruce was a regular coach for the San Jose Youth Symphony, Youth Music Monterey and the Santa Cruz County Youth Symphony .
As a performer, Mr. Foster was a busy freelancer in the Bay Area and held permanent positions with the California Symphony, the West Bay Opera (Palo Alto, CA),Ensemble Monterey, the New Music Works (Santa Cruz, CA) and the award winning Citywinds Quintet. Bruce was a regular substitute with the San Francisco Symphony (2008-2010), the San Francisco Opera (2006-2009), Opera San Jose (2000-2010) and many others as a member of the 'Freeway Philharmonic'.