KENT NAGANO, conductor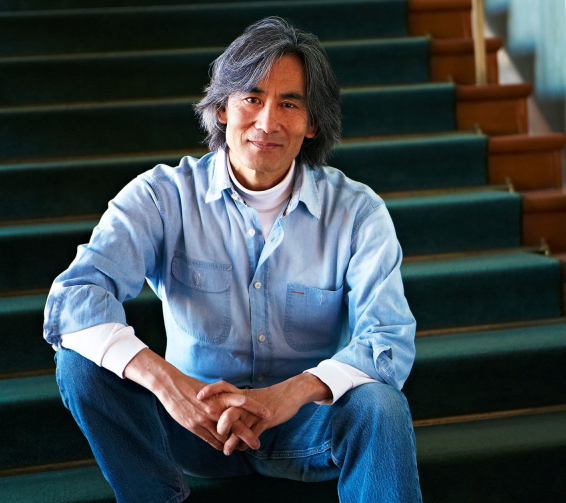 Renowned for his interpretations of clarity, elegance and intelligence, Kent Nagano is equally at home in music of all eras, introducing concert and opera audiences throughout the world to new and rediscovered music as well as offering fresh insights into established repertoire.
Music Director of the Orchestre symphonique de Montréal since 2006, from the 2015/16 season he became Generalmusikdirektor of Staatsoper Hamburg and Philharmonisches Staatsorchester Hamburg, and is also Artistic Advisor and Principal Guest Conductor of the Gothenburg Symphony.
A milestone at the helm of the Orchestre symphonique de Montréal was the inauguration of the orchestra's new concert hall La Maison Symphonique in September 2011. With the orchestra he performed the complete cycles of Beethoven and Mahler symphonies, Schoenberg's Gurrelieder, concert versions of Wagner's Tannhäuser, Tristan und Isolde, Das Rheingold, Honegger's Jeanne d'Arc au Bûcher, Messiaen's Saint François d'Assise, and concert series featuring the works of Dutilleux (2010/11) and Boulez (2011/12). Nagano has taken the orchestra on a country-wide tour of Canada and also to Japan, South Korea, Europe and South America and in March 2016 he took the orchestra on a coast-to-coast tour of the United States. In March 2015 Kent Nagano conducted the North American Premiere of L'Aiglon, a rare opera of Honegger and Ibert, which was recorded by Decca and was awarded the Diapason d'Or of the Year for 2016.
As Guest Conductor of Gothenburg Symphony he toured to China with them in April 2015 and later that year conducted Leonard Bernstein's A Quiet Place both in Dresden and in Dortmund with Ensemble Modern. At the Staatsoper Hamburg Kent Nagano's first season began with performances of Berlioz' Les Troyens and Debussy's Pelléas et Mélisande, the world premiere of Toshio Hosokawa's Stilles Meer and also Messiaen's Turangalîla with choreography by John Neumeier. In July 2014 he inaugurated the three-year Vorsprung festival as part of Audi's Sommerkonzerte in Ingolstadt and worked with ensembles such as the Czech Philharmonic, London Symphony Orchestra and Klangverwaltung.
A sought after guest conductor, Nagano regularly works with the world's finest orchestras including the Vienna, Berlin and New York Philharmonics, London Symphony Orchestra, Symphonieorchester des Bayerischer Rundfunk, Chicago Symphony, Dresden Staatskapelle and Leipzig Gewandhaus.
Also a prolific recording artist, Nagano has realised Grammy Award winning recordings including; Busoni's Doktor Faust and Floyd's Susannah with Opéra National de Lyon, Peter and the Wolf with the Russian National Orchestra and L'amour de Loin with the Deutsches Symphonieorchester Berlin.
A very important period in Nagano's career was his time as Artistic Director and Chief Conductor of the Deutsches Symphonie-Orchester Berlin, from 2000-2006. Highlights included Schoenberg's Moses und Aron (in collaboration with Los Angeles Opera), performances at the Salzburger Festspiele and Festspielhaus Baden-Baden, and recordings (Harmonia Mundi) ranging from Mahler and Beethoven to Bernstein and Schoenberg. At the end of his tenure, Kent Nagano was given the title Honorary Conductor, only the second recipient of this honour in their 60-year history.
Born in California, Nagano maintains close connections with his home state and was Music Director of the Berkeley Symphony Orchestra from 1978-2008. His early professional years were spent in Boston, working in the opera house and as assistant conductor to Seiji Ozawa at the Boston Symphony Orchestra. He played a key role in the world premiere of Messiaen's opera Saint François d'Assise at the request of the composer, who became a mentor and bequeathed his piano to the conductor.