MARI KODAMA, piano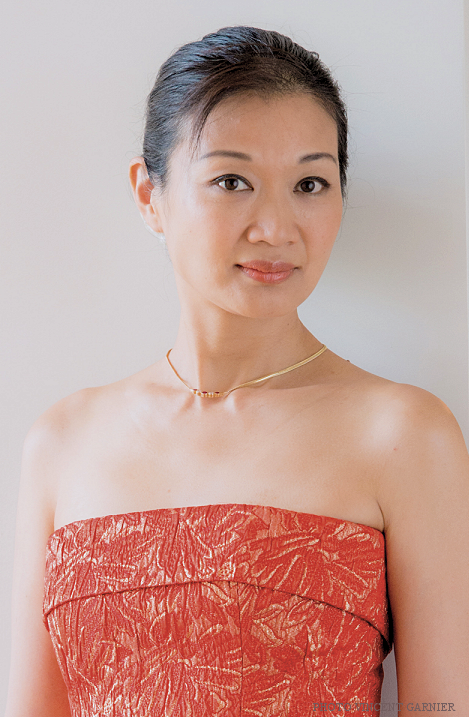 « Chaque note, chaque phrasé est soupesé, non pas avec une maniaquerie d'apothicaire, mais dans l'élan d'inspiration qui construit la cohérence du corpus. Du joyeux opus 2 au magistral opus 111, Mari Kodama déploie un jeu d'une impeccable netteté, où transparait à chaque seconde le degré d'élaboration de sa vision musicale. » (Resmusica – le coffret Beethoven)
"Kodama's A♭-Major Sonata is as lovely, lyrical, boisterous, and joyful as her "Hammerklavier" is suffused with majesty, nobility, and dignity. This earns a well-deserved place in the winner's circle." (Fanfare, December 2013 review of Beethoven: Piano Sonatas No. 29 in B♭, "Hammerklavier"; No. 28 in A♭ (Pentatone)
Pianist Mari Kodama has established an international reputation for her profound musicality and articulate virtuosity in performances across Europe, North America, and Japan. She marked a significant stage in her recording career with the release in Fall 2014 of the complete Beethoven Sonatas box set on the Pentatone label, the culmination of a decade's work.
In 2017-2018 Mari is a jury member for the Busoni International Piano Competition and the International Competition in Paris. She appears in concert with the Düsseldorf Symphony in Mozart's Double Piano Concerto with her sister, Momo, with the Nagoya Philharmonic in Beethoven's Concerto No. 5 and with the Szczecin Philharmonic in Carl Loewe's Piano Concerto No. 2. Spring 2018 takes her to the Siberia International Festival, to Sherbooke, Canada for Mozart's Concerto KV488 and to Holland for a duo recital with Momo Kodama.
Mari's discography also includes two new releases: Tchaikovsky's Ballet Suites for Piano Duo, with her sister Momo and a CD dedicated to Manuel de Falla with the Orchestre de la Suisse Romande and Kazuki Yamada (both on Pentatone). Other recordings include Prokofiev's Concertos nos. 1 and 3 with the Philharmonia Orchestra (ASV) and Chopin's Sonata No. 2 and Carl Loewe's Second Piano Concerto with the Russian National Orchestra (Pentatone), Beethoven's Piano concerti nos. 1-5 and Triple Concerto with the Deutsches Symphonie-Orchester Berlin and Kent Nagano.