ELLEN RUTH ROSE, viola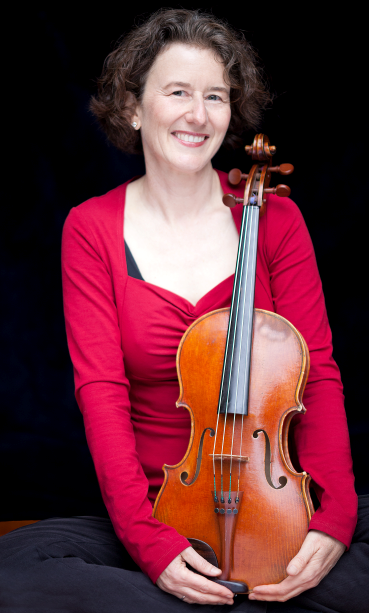 Violist Ellen Ruth Rose enjoys a varied career as a soloist, ensemble musician and teacher with a strong interest the music of our times. She is a member of Earplay, the San Francisco-based contemporary chamber ensemble, Empyrean Ensemble, the flagship new music ensemble in residence at UC Davis, and Ecoensemble, the professional new music ensemble at UC Berkeley.
In the 1990s she worked extensively throughout Europe with Frankfurt's Ensemble Modern and the Cologne experimental ensemble Musikfabrik, appearing at the Cologne Triennial, Berlin Biennale, Salzburg Zeitfluß and Venice Biennale festivals, and since the early 2000s she has premiered and recorded numerous works featuring the viola by leading California composers.
As a soloist, she has performed with the West German Radio Chorus, Empyrean Ensemble, Earplay, the San Francisco Contemporary Music Players and Santa Cruz New Music Works, at the San Francisco Other Minds and Ojai Music festivals, at Monday Evening Concerts in Los Angeles, and with the Diablo Symphony and the symphony orchestras of UC Davis and UC Berkeley.
Additional chamber music credits include appearances at the Marlboro Music Festival, the Banff Centre and at chamber music festivals in England and Italy.
Ellen holds degrees in viola performance from the Juilliard School and the Northwest German Music Academy in Detmold, Germany, as well as a B.A. with honors in history and literature from Harvard University. She is currently on the instrumental faculty at UC Berkeley and UC Davis. Her teachers have included Heidi Castleman, Nobuko Imai, Marcus Thompson, and Karen Tuttle, and her own students have gone on to masters and doctoral programs in viola performance throughout the country as well as medical school, veterinary school, music history graduate programs and other places where good violists enrich the world.