Don't miss this extraordinary event!
SALES TO FOREST HILL RESIDENTS ONLY UNTIL JUNE 23rd

Tickets are available online:





to reserve your place at
Musical Days 2017 in Forest Hill.







All performances are at:
Forest Hill Clubhouse
381 Magellan Avenue
San Francisco, California 94116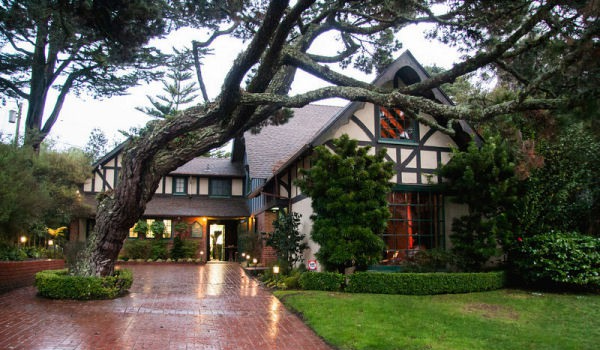 DIRECTIONS
The Forest Hill Clubhouse can be tricky to find if you don't know the neighborhood. We suggest you look at a map or check GoogleMaps or MapQuest or use a GPS.
From the East Bay:
Take 280 South to the Monterey Blvd. exit. Go all the way out Monterey Blvd.; after a mile and a half it becomes Santa Clara Avenue. From Santa Clara take a right onto Portola Drive. Take the first left onto Claremont. Continue on Claremont until you reach a roundabout; exit the roundabout onto Montalvo. (You're pretty much continuing in a straight line from Claremont). Almost immediately make a right turn onto Magellan. The Clubhouse is the second house on the right.
From Marin County:
From the Golden Gate Bridge, take the exit for 19th Avenue. Come south through Golden Gate Park and down 19th Avenue to Santiago. Take a right on Santiago, eft on 20th Avenue, left of Taraval. (If you could have just taken a left onto Taraval from 19th Avenue, you would have, but you can't.) Go about .7 miles on Taraval; you will come to a roundabout at Clarendon Blvd. Take the roundabout at Clarendon Blvd. Take the roundabout almost all the way around; exit the roundabout with a right turn onto Montalvo. Almost immediately make a right turn onto Magellan. The Clubhouse is the second building on the right.
From the Peninsula and San Francisco Airport:
See the East Bay directions from 280, above.
From the Western part of San Francisco or Daly City:
Get to 19th Avenue and Taraval and then follow the Marin directions above.
From the Eastern part of San Francisco:
Go all the way out Market Street up to where it becomes Portola. At Portola and O'Shaughnessy, take the soft right onto Woodside. Slight right where Woodside joins Laguna Honda, then take a left onto Dewey. Take the first right onto Pacheco, ad take the LEFT branch of the fork, which is counter-intuitive!! The fork leads you to Magellan; take a left onto Magellan and the Clubhouse will be about .1 mile down on your left. (2rd house from the corner).
PLEASE NOTE:
There is no dedicated parking at the Forest Hill Clubhouse. Look for neighborhood parking nearby; be careful not to block any driveways.
View Google Map