KEN JOHNSON, cello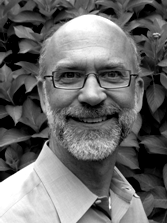 Ken Johnson began playing the cello at age 9 as part of the public school music program in 1965 in San Jose, California. He was a longtime member of the San Jose Youth Symphony, and attended the Pacific Music Camp in Stockton California. Upon entering university he studied at the University of Colorado, then with Roger Emanuels at the University of California in Santa Cruz. Also during his 3 years at UC Santa Cruz he studied chamber music performance with Heiichiro Ohyama, and was a member of the cello section with the University Orchestra, Santa Cruz Symphony and Monterey Symphony. After graduating from university he studied with Irene Sharp in Palo Alto, and moved to Berkeley in 1981 for graduate school where he studied with the world-renowned cello pedagogue Margaret Rowell. He joined the cello section of the Berkeley Symphony Orchestra with Kent Nagano in 1981, and continues to perform with this unique orchestra.
In addition to playing the cello, Ken is also a professional geologist, engineering geologist and engineer, having earned a Ph.D. in Civil Engineering at the University of California, Berkeley in 1987. His professional career has spanned over 30 years and involved work on underground construction, tunnels and deep excavations, construction dewatering, landslides, groundwater management, water supply engineering, and environmental remediation projects. He has served as a Lecturer in the Department of Civil and Environmental Engineering at U.C. Berkeley where he taught Engineering Geology from 2004 to 2009. He currently engaged as a senior supervising geological engineer at Parsons Brinckerhoff and led the geotechnical design of Phase 2 of the Central Subway project in San Francisco, currently under construction.
Ken is a founding member of the Musical Days in Forest Hill Board of Directors, a past President of the Berkeley Symphony Board of Directors and is currently a member of the Board of Trustees of the Urban School of San Francisco.