KARSTEN WINDT, violin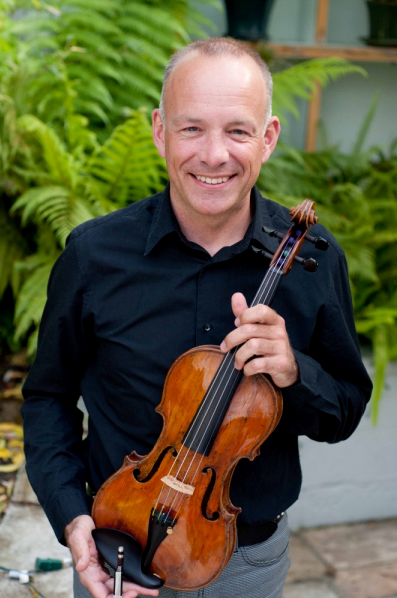 Karsten Windt was 1st violinist with the Deutsche Symphony Berlin (DSO) from 1991 until 2011. He performed regularly in the Berlin Philharmonie, took part in many recordings (winning a Grammy with his orchestra in 2011 under the baton of Kent Nagano), maintained a busy world-wide touring schedule, moderated chamber and children's concerts for his orchestra and directed the DSO string academy for several years. He also joined the Berlin State Opera, Montreal Symphony, London Philharmonic, Oslo and Valencia Operas, the Hamburg and Stuttgart Radio Symphonies, and many other orchestras as a freelance player.
Karsten received his Masters degree from the Universität der Künste in his hometown of Berlin, attended masterclasses with Nathan Milstein, and spent two years of postgraduate studies at the Guildhall School in London with Yfrah Neaman and David Takeno. Founding director of the Akanthus Ensemble Berlin, he performed and recorded chamber music over a period of ten years. He introduced his concerts as a narrator on stage and included other styles like Argentinian Tango and Russian Folk Music. Karsten also created special food and music events with The Ritz Carlton Berlin, Ristorante Tristan in Mallorca and several private clubs in Berlin and Hamburg, and collaborated with museums and embassies for special themed concerts.
Following invitations to narrate and play for Forest Hill Musical Days in San Francisco, Karsten started the chamber music series Salon Classique in the Bay Area, eventually left the DSO and moved to California in 2011, establishing himself as an independent violinist, chamber musician and teacher. He directs the Advanced Chamber Music program at Marin Academy in San Rafael and performs with many local Bay Area orchestras and chamber groups including his most recent project, The Philharmonic Kitchen.
Karsten is also a licensed captain. In his free time he pursues his passion for sailing.